● Direct transmission: The patient sneezes, coughs, droplet, exhales the air close contact direct inhalation, may cause the infection.
● Aerosol transmission: Droplets are mixed in the air to form aerosols, which cause infection after inhalation.
● Contact transmission: The droplets are deposited onthe surface of the object. After contacting the contaminated hand, they are exposed to the mucous membrane of the mouth, nose, eyes, etc., resulting ininfection.
To protect others is to protect oneself
● The protective effect of any type of respirator mustbe replaced when it is expired. If the mask is contaminated, it should be replaced immediately.
● When the mask is not used temporarily, it should be folded and stored in a sealing bag. It is not recommended to reuse the disposable mask.
● If people is wearing a mask while out, it is impossible to tell whether he has contact with a novel coronavirus. From the perspective of protecting the life and health of the public to the greatest extent, it is recommended to disinfect the used masks with alcohol and put them separately insealed bags such as plastic bags and then discard them in a closed garbage can.
A novel coronavirus is a virus that can be passed from person to person. Most viruses are transmitted in "droplets." In addition, academician Zhongnanshan has already given us a popular science in the outbreak of the epidemic: "To prevent coronavirus, wearing a mask is useful."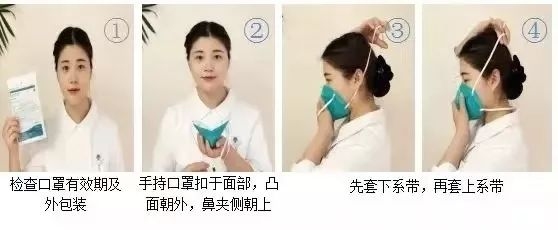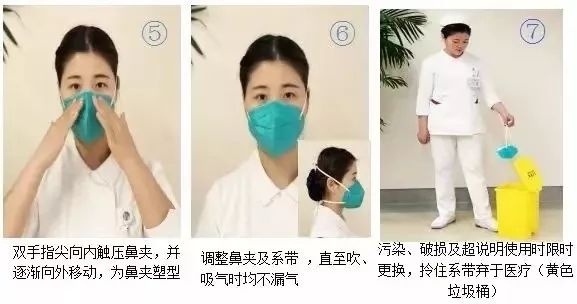 Disposable mask wearing method